Happy Monday everyone~ I am so excited to be back to normal... sort of! Well, at least having some supplies unpacked and the time to get back on track with our fun challenges at
The Cuttlebug Spot
! This week we're showcasing past techniques per each design team members choice in a BLOG HOP! I am excited to see what everyone chose and know I'll be inspired.
This week I chose to make a Pop Up Card using the tutorial at
Slipcoast Stampers
. I am an avid fan of these babies... I love how they present themselves when they're done.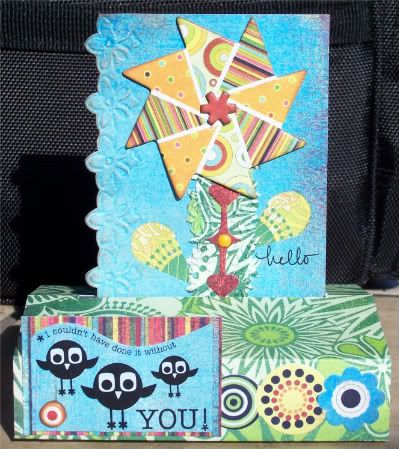 All of my supplies are from the Basic Grey Lime Rickey collection. I think this set is so darn cute. I embossed the stem for my flower with Cuttlebug Border: With Love and the edge is Border: Frills.
Have fun with the Blog Hop.
Hop on over to Marcy's blog to view her project, and she will direct you to the next link. Click HERE!
This week's winner will receive an adorable set of clear stamps from our sponsor, katzdesignz.