Whew~ I am nearly swapped out! Of course I signed up for it all but these two layouts have really taken their toll on me. I am pleased to post OWL and URSULA for a Disney swap book. I am contributing these two layouts, and in return will have two Disney scrapbooks, each page having something to do with the alphabet. My son will love it. Thanks for lookin!
OWL~ All cuts made with my cricut. Pooh and Friends, Pooh Fonts and Zoobaloo.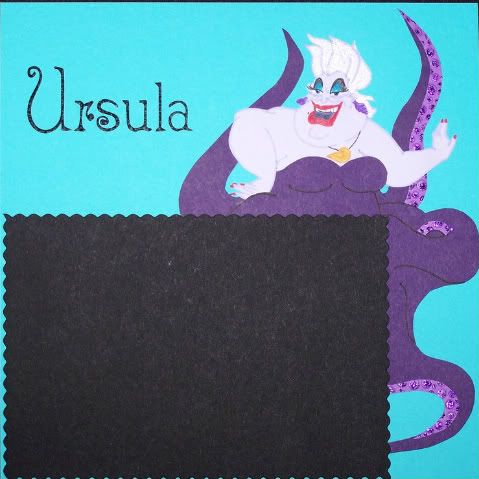 Ursula~ All hand pieced. Image is from a coloring book. I used my light table to draw her upper body detail. Light purple on her tentacles was embossed using my cuttlebug, tiny bubbles folder, then stickled. She drove me crazy, LOL!!!