I have just completed the biggest challenge swap I've taken part in thus far in my time as a crafter over on the Cricut MB. It was a lot of fun, really stretched me creatively, drove me bonkers at times, but ultimately I am pleased with what I created. Here are the goodies I made for my swap partner, with details about the challenge and such. All are Halloween or Fall related crafts.
Challenge 1 ~ We were to create 3 recipe cards of foods we enjoy. These were a huge stretch for me but I finally settled on recipes and the rest just flowed to the paper. I found clip art that worked with my recipes to create each backround paper.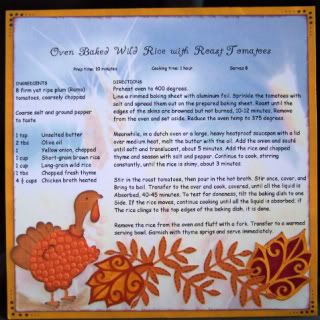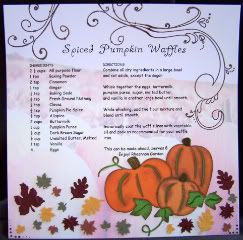 Challenge 2 ~ 6 Halloween or Fall decorated gift bags. This was by far my favorite part of the swap.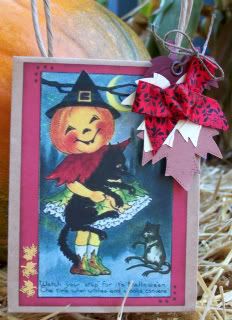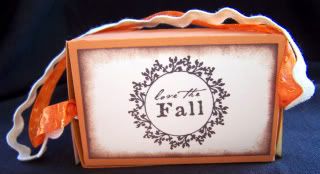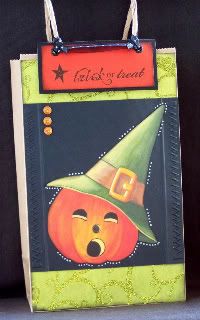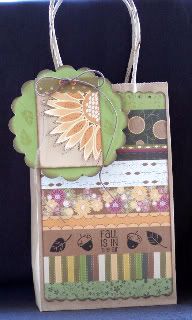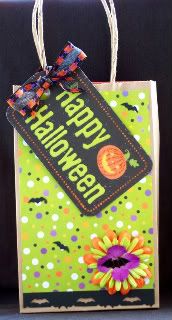 Challenge 3 ~ We had the choice to create an album or 6 cards. I chose the cards (all previously shown on my blog) and sent them in this Card Box. I love these things. A fun way to keep the cards together and finish off a gift.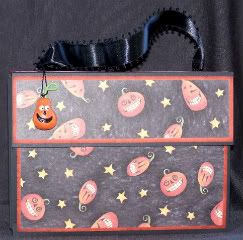 Challenge 4 ~ Create 10 embellishments using any technique you wanted.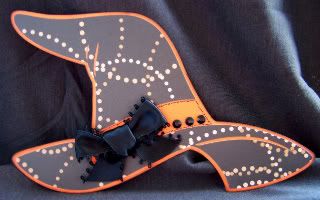 Challenge 5 ~ We had the choice to make four items from the following list: Mats, tags, journal blocks, titles, inchies or word tags. Here's what I came up with...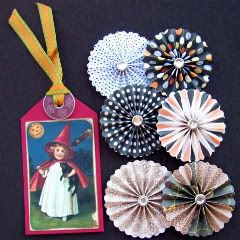 And finally, an altered item. This is a wood purse I purchased from Michaels, covered in paper and such. Fun fall decoration.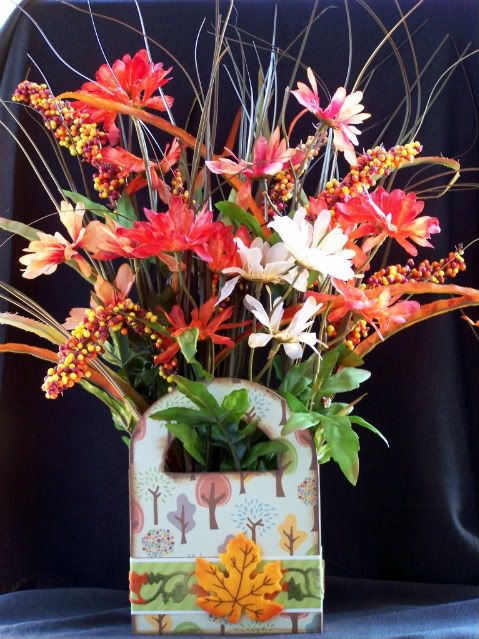 Thanks for looking~