This is such a fun sketch designed by Kristin over at
Just Christmas and Birthday Cards
. This week my DT card was for Christmas. It was so excited for me for 4 reasons: Fantastic paper I hadn't used yet by K&Co (I love their stuff), I sewed my card with my new machine that didn't jam, break or bunch thread on me (LOL), I loved the simplicity of the sketch that really allows the image to do all the work for you, and I received my first Magnolia order from
Stempel-Phantasien
... how super cute is this little lady?! Kathrin's shop is based in Germany. If you're interested in Magnolia's browse her shop and send her an email. She has excellent customer support and is quick to ship. All items in her shop are on hand so no waiting (whoohooo)!
Stamp: Magnolia~ Tilda with Candy Cane
Colored with prisma color pencils, blended with odorless paint thinner
Stickles used for some blink on the candy cane and right side detail.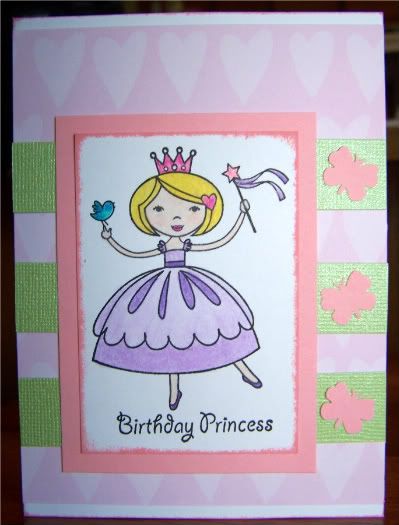 Paper: DCVW and Bazzil cardstock
Stamp: from Michaels craft. Will post detail later.
Colored with prisma color pencils, blended with odorless paint thinner.
Butterfly punch